Who we are

Laser Alignment Services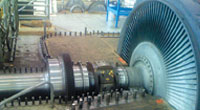 Since 1997, Freship LLC. provides Laser Alignment and Engineering Services to the Power Generation, Manufacturing, and Maritime Industries. As a group of professional consulting engineers with backgrounds in the Merchant Marine and Power Generation Industries, we bring our years of experience operating and maintaining steam and diesel power systems and machinery to the services we provide.
• Laser Alignment, Turbine Laser Alignment, Shaft Coupling Alignment, Rotating Equipment
• Over ten years experience
• We customize our services to fit your needs
• Emergency response services
• Comprehensive programs from shut down to start up
• Customers include TVA, Siemens, DOMTAR, and many more utilities throughout the country
Contact Information
Quick Contact Form
To speak with one of our engineers call (567) 283-0412 M-F, 0800-1700 or email us.